I design and build websites for businesses and individuals. My clients typically need end-to-end service: design, development, hosting, updates. I specialize in building custom designs using a custom framework (based loosely on Bootstrap).
I favour static websites over popular platforms such as WordPress and Shopify because they tend to be faster, more secure, and more customizable. (The word "static" here refers to the back-end architecture, rather than the interactivity of the page.)
I also collaborate with a group of people who provide services in project management, content writing, marketing, social media, phone app development, and more.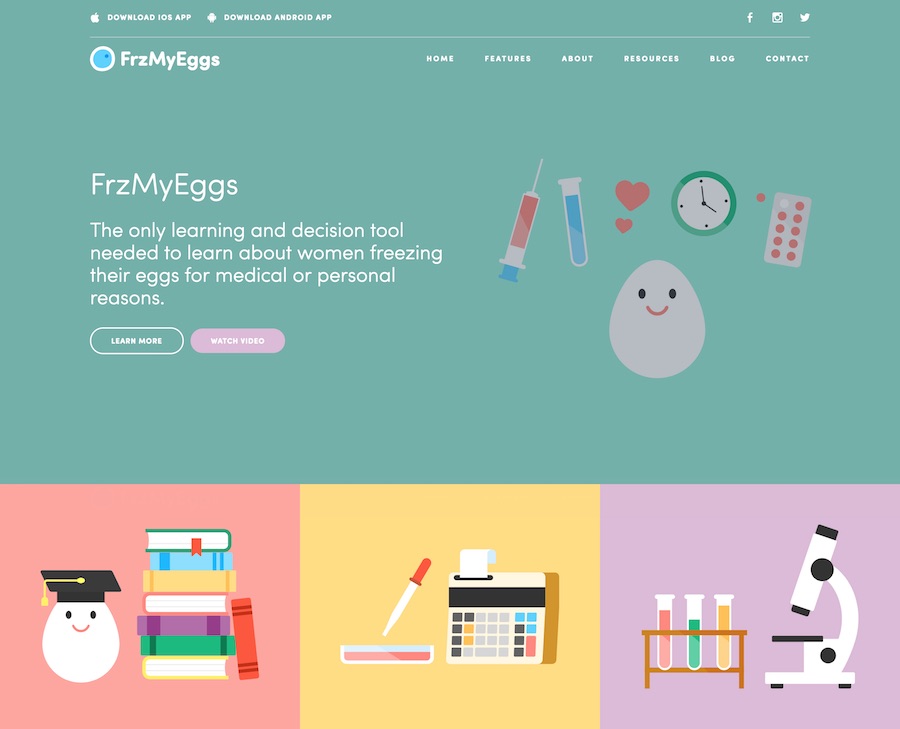 Recent work
I redesigned and developed a website that promotes a phone app that educates women about their fertility options:
overhauled old website with new content architecture and layout;
designed pages and set colour palette based on app's existing logo and graphic assets;
moved hosting server to Amazon AWS and enabled HTTPS encryption.